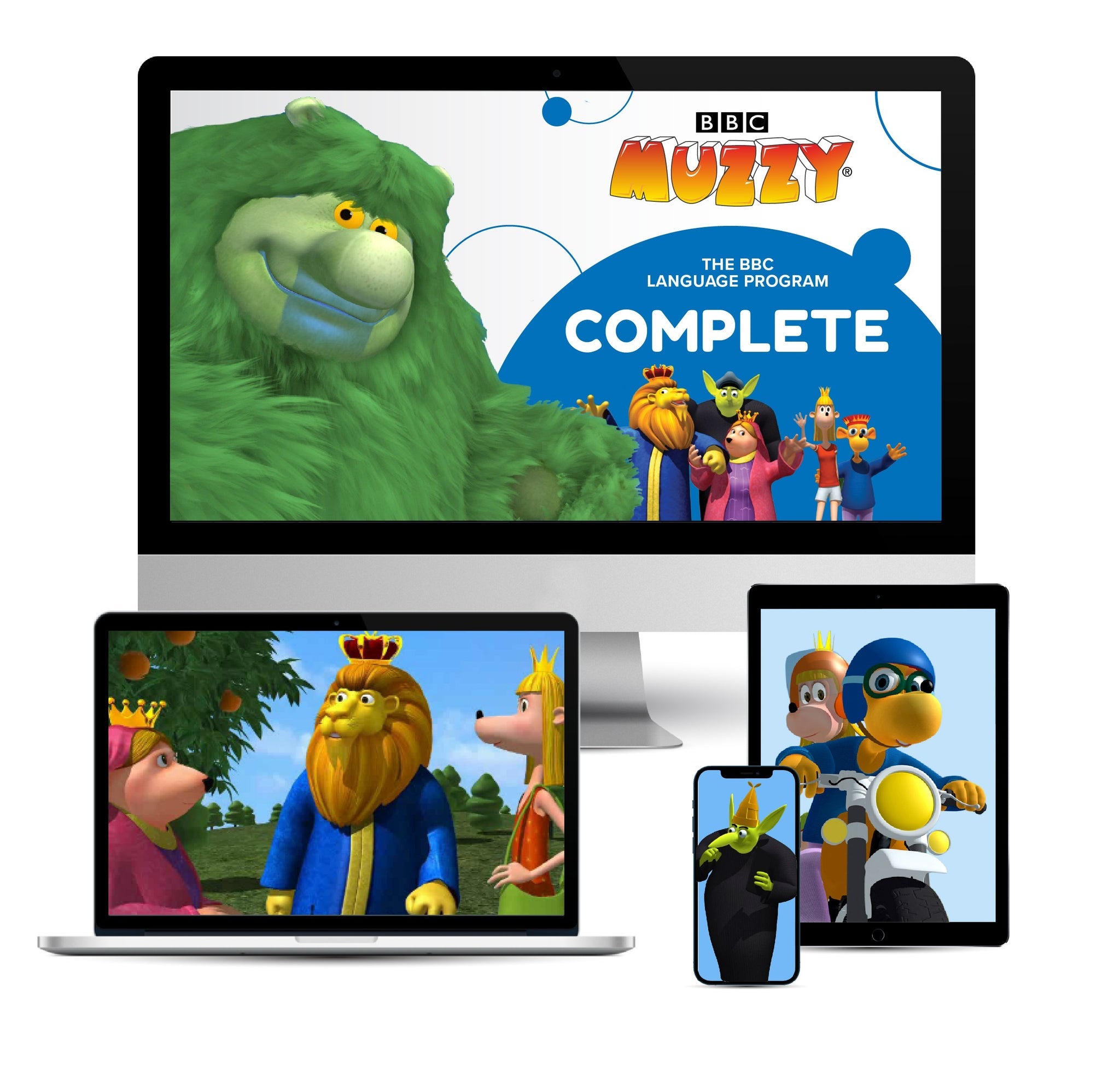 MUZZY All Languages
Subscription
Developed by the BBC, Muzzy has an over 30 year history of success teaching millions of children around the world. Muzzy's simple and effective program teaches languages through fun and animated stories featuring Muzzy and friends. Each lesson has reinforcement learning tools including online games, printable flashcards & printable worksheets. MUZZY's online language program is available on all devices and anywhere there is an Internet connection, with no downloads required.
YOUR ONLINE SUBSCRIPTION INCLUDES:
• Easy to use website and app

• Award winning movies "Muzzy in Gondoland" and "Muzzy Comes Back"

• 400+ Online Games For readers and non readers

• 28 Vocabulary builder videos

• Printable worksheets

• Printable flashcards

• 24 Sing-a-long song
FOR OVER 30 YEARS MUZZY HAS HELPED TEACH KIDS A NEW LANGUAGE
Select the plan that's right for you:
3 months
$14.66/mo.
pay $44 now.
12 months
$8.25/mo.
pay $99 now.
24 months
$5.37/mo.
pay $129 now.
Subscriptions automatically renew. Turn off auto-renewal at anytime by emailing us at customerservice@growingmindsmedia.com
THE MOST COMPREHENSIVE LANGUAGE PROGRAM FOR KIDS
Enjoy all the award winning MUZZY content, refreshed with new animationand sound. MUZZY's online language program is available on all devices andanywhere there is an Internet connection, with no downloads required.
EASY TO USE WEBSITE & APP
Muzzy's website and app naturally guide you through the progression of discovering a new language.
LANGUAGE LEARNING MOVIES
Movies combine humor and adventure to keep children captivated as hundreds of new words and phrases are introduced and repeated.
400+ ONLINE GAMES
Designed to reinforce learning and are aligned by unit; these games are for pre-readers, early readers and learners of all ages.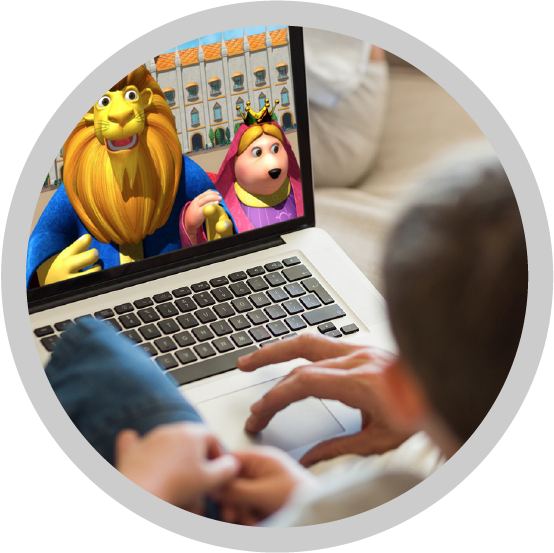 28 VOCABULARY BUILDER VIDEOS
Fun short videos introduce hundreds of additional words
PRINTABLE ACTIVITIES
Printable exercises and a printable dictionary of vocabulary words take to reinforce and grow skills.
ONLINE LANGUAGE RECORDING STUDIO
MUZZY's recording studio allows children to hear themselves speak in a new language.
24 SING-A-LONG SONGS
Catchy songs teach colors, greetings, and more that kids can't help but sing along and learn.
DEVELOPED BY LANGUAGE EXPERTS AT THE BBC FOR KIDS
The specially crafted movies create an immersive environment in your house that allow your children to learn a second language easily and naturally like they learned their first language.